A few more recent pictures:
| | | | |
| --- | --- | --- | --- |
| | Stéphanie and her parents Daniel & Cécile at New-York | view from the Empire State Building | Stéphanie on the New Jersey shore in February |
| | | | |

Some more pictures with the Nikon Coolpix 900s. Note that some of them were sharpened at posteriori:

| | | |
| --- | --- | --- |
| | a rambutan | the extraordinary temple of Angkor |
And some pictures using my brand new Nikon Coolpix 990:
| | | | |
| --- | --- | --- | --- |
| | Stéphanie at the Graphis fair in June | Princeton in autumn | |

My first pictures with the Nikon Coolpix 900s digital camera: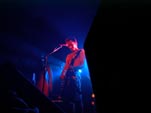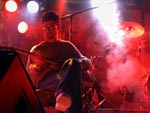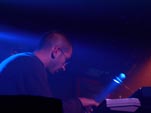 pictures of the Vingt-4 heures du Rock Festival 1999





my brother Patrick and me at Christmas by our parents
La Totale'95 - No Comment Report
, filmed by Stéphanie Canetta and myself, cut and postsynchronized by myself.

The
24h du Rock Festival
program's first page I made:


Filmed, directed, realized the Peter's Monkeys Videoclip Pendaison à Caracas, in super-8 + video.
D'Après Nature
temptative. With my friend Daniel Egger, I tried to make a film out of a Lovercraft Novel. Although the costumes and special effects were not too bad, the movie was a failure; I could never shoot all the scenes. It's too hard to do make-up, cameraman, sound, lightning, producer, etc at the same time. Lesson learned: you need a team to do big things...




Some more monsters I draw:


Super-8 funny documentary
about my 3 weeks trip to New-York.
Small silent SUper-8 horror movie
Kritters
. I made the puppet myself! This is the start of my make-up and monster work...
Some drawings I made while at the Wells College, NY:


Made some more postcards I made:


That year, I had so much fun drawing monsters, that I made postcards out of this hobby, and sold them to my neighborghood. Here's my most successfull one:

First
macro pictures
with the reflex camera of my father.